Professional Home & Office Cleaning Service Tom's River NJ
Mop & Shop wants to be your choice for your home & office cleaning service today and in the future. You can expect the best, most thorough, and professional cleaning service available to you. Mop and Shop House Cleaning Services offers disinfecting services with the latest high quality sanitizing available in the Brick, Seaside, Toms River, and Lanoka Harbor, Lacey, Whitting, Holiday City, Beachwood, Island Heights area.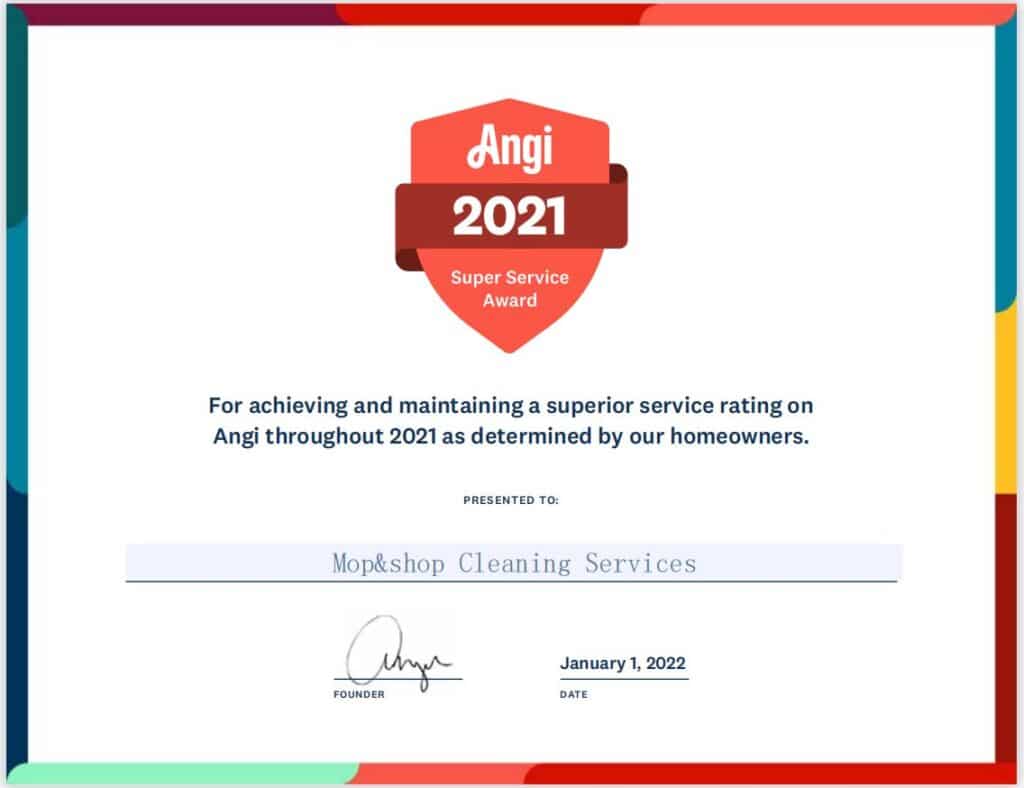 Mop and Shop Also offer Professional Office and Commercial cleaning services. Have your Office or Commercial business cleaned by the trusted professionals.
Best House Cleaning Services Toms River
Apr 21, 2021
by Michelle in Lanoka Harbor
We had Mop and Shop do a deep clean before we moved into our home. Anthony and his team did a wonderful job. I would recommend them.
Apr 21, 2021
A great job !
After the purchaser of my home could not get their cleaning company to clean my home before they moved in I contacted Tony from Mop and Shop cleaning services. On short notice and at a very competitive price Tony showed up on time with a crew of 4 and had the 2500 square foot house disinfected and spotless within 5 hours. I would strongly recommend Mop and Shop for your cleaning needs.
Sep 23, 2020
We had Mop&shop do a deep clean and loved it so much that now we have them coming every 2 weeks.
Sep 19, 2020
I'm so glad we had Mop&shop clean our new home before we moved in.
Sep 10, 2020
Love that feeling of a clean home we get ours done weekly
Get a Free Quote
Read More Customers Reviews
We clean all high traffic areas
Come home to a beautifully clean home. It's your time to relax and enjoy your house, all sparkling clean. Mop and Shop is the trusted house & office  cleaning service in the Toms River area and surrounding areas also. Our staff is honest and reliable. Try us once you will want us back.
We believe a clean home & office is a happier, healthier, and safer place.  In order for us to do this, we now include a high touch sanitize service with every clean. Mop and Shop The Trusted Maid and House cleaning service
Cabinet and drawer handles
Stove, oven, microwave and refrigerate handle
We're here for you, creating free time for busy people
Nothing is more relaxing and inviting then walking into a clean home or office. Let the experts at Mop & Shop professionally clean and sanitize for you.
We Focus on the Cleaning so you can focus on your free time. Allowing more time for activities, family and friends.
Our cleaning service offers weekly, bi-weekly, monthly, one time cleanings and before/after a party or special event. We also offer move in/move out cleanings.
Best House Cleaning Services Toms River
Best House Cleaning Services Lacey 
Best House Cleaning Services Jackson
Move in move out services
Mop & Shop offers different levels of home & office cleaning service to meet your individual needs
House & Office Cleaning service companies are not all the same. Mop and Shop are locally owned in Toms River by folks you can trust. Trust is vital. This is your sanctuary, and you don't want just anybody in there you need people and a home cleaning service you can feel safe with and know your home is in excellent and competent hands.
Living in Toms River NJ, we understand what your needs are and want to keep you happy. We are not a large franchise that has someone different in your home every time. We are from Toms River, and we want to keep you as a client for a long time. So for the best home cleaning service for your house in Toms River and the surrounding areas, call us today. We will treat you right.
Basic Clean
Dust
Cabinetry fronts
Furniture
Removal of cobwebs
Walls
Table and Chairs
Light Fixtures
Shelves
Ceiling Fans
Baseboards
Crown Molding
Door and Frames
Window sills and frames
Wall art, frames
Outlets and light switch plates
Banister and handrails
Blinds Exterior of Refrigerator
Tabletop picture frames and knick-knacks
Kitchen
Wipe down counters, table, backsplash, outside of appliances
Scrub stovetop, microwave in and out, and kitchen sink
Bathroom
Scrub bathtub/shower, counters, sinks, and toilet
Wipe mirrors
All floors will be vacuumed and or mopped including stairs and rugs
All wastepaper baskets will be emptied
Deep Clean
All basic cleaning PLUS
Wipe down baseboards, front of cabinets and drawers, doors and frames and top of the refrigerator
Clean interior windows and sills
Sliding glass doors
Carpet Cleaning
Let Mop and Shop handle your standard carpet cleaning needs.
Extra services
Clean interior of the oven
Laundry
Clean interior of refrigerator
Dishes
Floor Polishing
Need you Porcelain or tile floors nice and shiny and clean for the holidays.
Call Mop and Shop and ask if we can do your floor. Not all floors can be done, so it is free to call or reach out on instant message on Facebook